Welcome to Harley Street Fertility Centre
Our aim is to offer Innovative and appropriate treatments in a comfortable and peaceful environment.
Treatments offered include Induction of Ovulation, Ultrasound follicle monitoring, Intra- Uterine Insemination (IUI), In Vitro Fertilization (IVF), Intra - Cytoplasmic Sperm injection (ICSI), Laser Assisted Hatching, Freezing of Embryos, Testicular biopsy and Freezing of testicular tissue, Pre-implantation genetic testing of embryos.
"We also offer non-invasive prenatal testing/nuchal translucency scan, structural anomaly scans, antenatal care and delivery."
"We also offer investigation and treatment for Endometriosis, Uterine Fibroids, Polyps, Polycystic Ovaries and recurrent miscarriages."

Dr Goswamy would like to inform his past and present patients that there is no association between HSFC Mauritius and any Fertility Clinic using the name Harley Street Fertility Centre in any other country.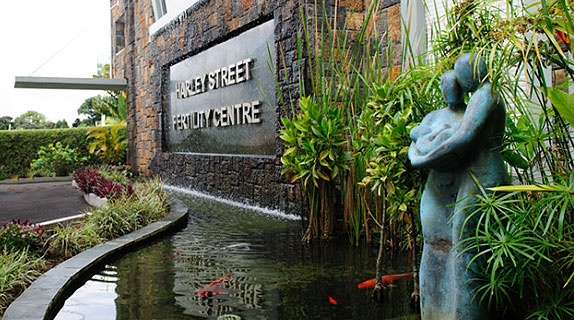 Opening hours
Please not hesitate to contact us for more information, we will gladly help.
Get in touch
Harley Street Fertility Centre
Floréal
Curepipe